Myths, Medusa and a Minotaur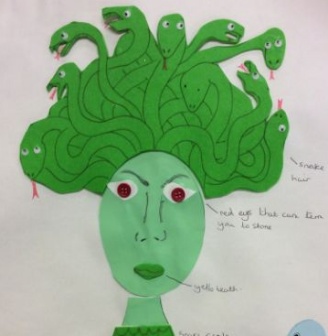 Our Topic this term is Ancient Greece and we have been exploring many Greek Myths.
In Morpurgo class, we have read Daedalus and Icarus, Perseus and Medusa and Theseus and the Minotaur. We then focused our writing on Perseus and Medusa, creating an emotional and suspense filled recount of the encounter between the two characters in the Gorgon's Lair. In addition, the children have created some excellent topic homework based on a Myth.