Learning
A child's education in primary school is split into three stages: The Foundation Stage, Key Stage 1 and Key Stage 2.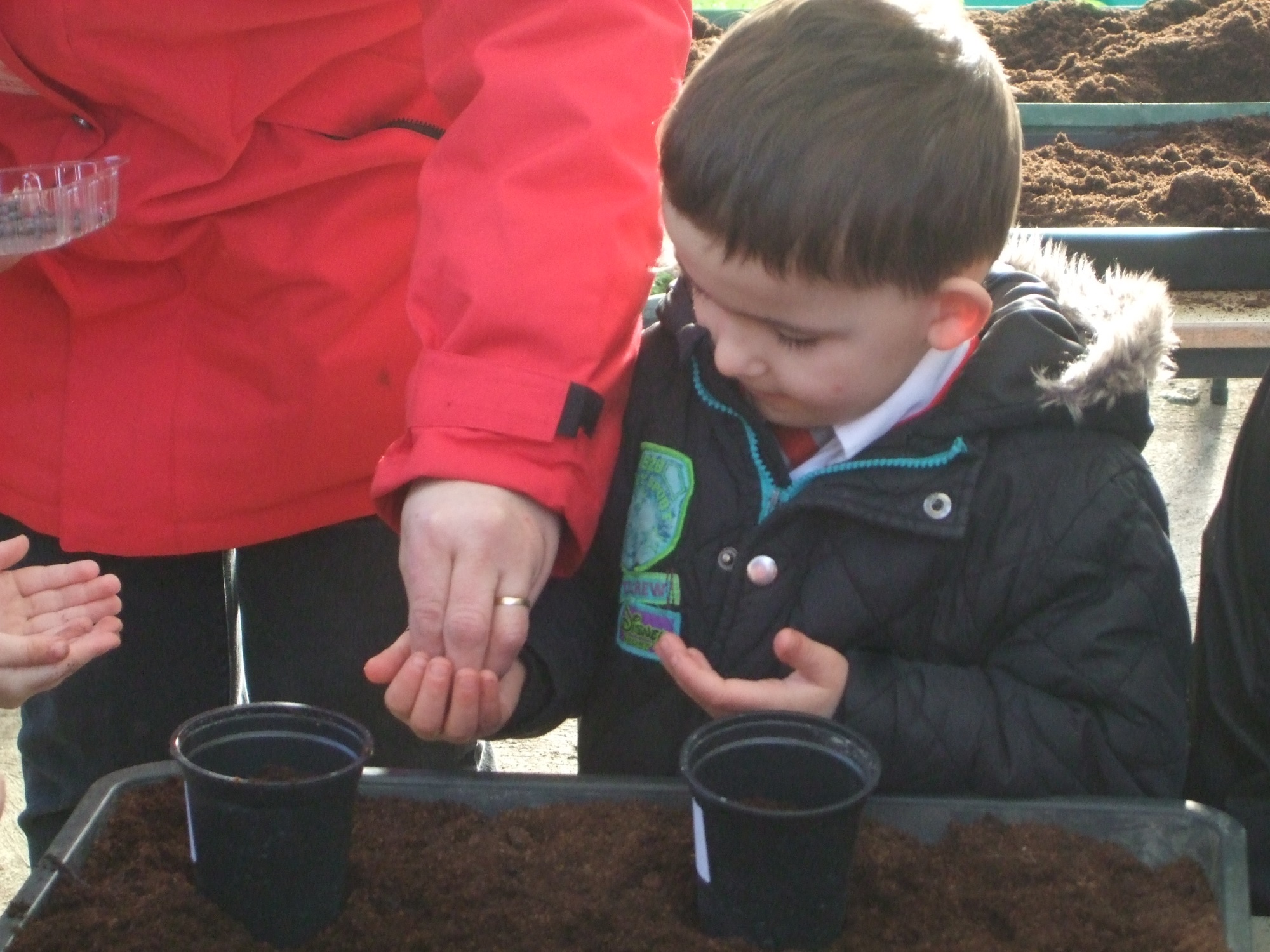 The Foundation Stage
Children spend their first year of school in The Foundation Stage which makes a crucial contribution to children's early development and learning. We provide children with a rich variety of teaching and learning experiences that are appropriate to their needs. The Foundation Stage is about developing key learning skills such as listening, speaking, concentrating, persistence and learning to work and co-operate with others.
During this time their curriculum is organised into seven areas of learning which lay secure foundations for their future in school.
These areas of learning are:
Prime Areas
Communication and Language
Personal and Social Development
Physical Development
Specific Areas
Literacy
Mathematics
Knowledge of the World
Creative Development
The outdoor environment is also a very special part of the Foundation Stage curriculum and as such it is carefully planned for and available each day. The Reception class has its own specially equipped outdoor area.
Children are assessed using the Ages and Stages, a progressive set of statements which lead to the achievement of The Early Learning Goals. Teaching and learning with very young children is based on practical experiences and activities with a great emphasis on the development of speaking and listening skills.
Key Stage 1 (ages 5-7 years) and 2 (ages 8-11 years)
From Year 1 to the end of Year 6 the children are taught according to the National Curriculum at both Key Stages. The school curriculum comprises of the following subject areas:
English
Mathematics
Computing
Science
Music
Art
Design and technology
Geography
History
PE
MFL (French)
RE
PSHCE
Religious Education has a special place in the curriculum and may be taught as a separate subject or as part of a cross curricular theme. The school has adopted the Lincolnshire Agreed Syllabus for Religious Education.
For most subjects and for each Key Stage, Programmes of Study set out what pupils should be taught.
The school uses a variety of published teaching materials and schemes, all of which have been carefully selected because of their proven effectiveness and suitability. These are continually reviewed and updated.
We aim to make the curriculum offered to our children: -
| | |
| --- | --- |
| BROAD: | Covering a wide range of knowledge, understanding and skills. |
| BALANCED: | With sufficient time allocated to each area of learning. |
| RELEVANT: | To the child's own experience in today's world and in the society in which they will grow. |
| DIFFERENTIATED: | Matching what is taught to children's aptitudes and abilities. |
As a staff we have worked together to design our school curriculum, which also incorporates our 5 C values and our key drivers of Enterprise, Diversity, Community, Sports, Possibilities and The Arts.
As children progress through the school the work they undertake is carefully planned by their teachers. Children in all classes are helped to develop the basic skills of reading, writing, spelling, listening, talking, calculating, reasoning, interpreting, investigating and living together. All teachers have their own style of teaching and classroom management, which ensures variety and balance, but the underlying philosophy is common. We try to ensure that the education we provide is continuous and progressive. By setting suitable learning challenges, we respond to pupils' diverse learning needs, overcoming potential barriers to learning and assessment for individuals and groups of pupils.
At the end of the Foundation Stage (end of Reception) children are assessed using the Foundation Stage Profile. Children are assessed against each of the seven areas of learning. This is an individual assessment carried out by the teacher during normal lesson time. The children themselves are not aware of the assessment. The results of this assessment are fully discussed with parents.
At the end of Year 2 children's progress in reading, writing, mathematics and science is assessed by the teacher. Statutory Assessment Tasks and Tests known as SATs are used to help the teacher make this assessment. These results are reported to parents together with comparative information.
Towards the end of Year 6 all pupils are formally tested on reading, mathematics and grammar, punctuation and spelling. These are the Key Stage 2 SATs. Writing is assessed through teacher assessment. The tests follow a national timetable, with Year 6 pupils all over the country doing the same tests on the same day. It is very important that all pupils are present for the SATs as they cannot be taken at any other time.