Malham End of Day 3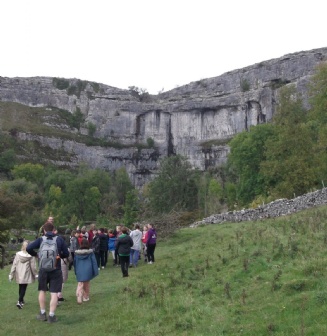 Today some of us ventured to Janet's Foss to view the waterfall and learn its fairytale stories. As we walked, the frost covered the ground, mist hovered in the air and dew formed in the grass. It was great to hear the children commenting on these naturally occurring things. They really did appreciate the simply stunning scenery around them. Many wanted to cuddle the sheep or impersonate them.
The second group went caving today so ALL children have successfully mastered the underground caving system of Malham. We are very proud of the resilience the children have shown and the support they have given one another.
Everyone was keen to tuck into burgers and waffles tonight.
The children spent their final evening geo caching and team building followed by a bit of room tidying and sock retrieval.
Another day accomplished.