Malham Day 3 13/10/22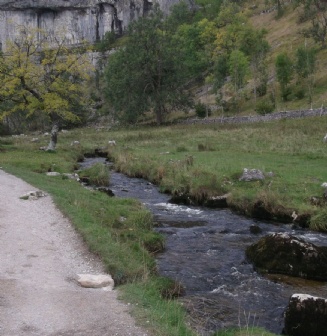 Thursday Morning 13 October
Yesterday evening half of the children enjoyed their geocaching experience, venturing around Malham in their groups to find locations. Luckily the rain kept away so nobody's spirits were dampened. The other half created their own fossil casts using Plasticine as a mould - the children will be bringing these home with them.
Everyone was ready for bed following the evening activities and so lights went out pretty quickly with only a few mutterings heard from the odd chatty dorm. Wind, rain and walking had definitely tired everyone out .
Most children had to be woken up this morning.
Once again the children have eaten a hearty breakfast many having at least 2 courses. Children are keen to get breakfast first in case there is a lack of availability of pain au chocolate!
Today the children will swap activities, therefore they will either be caving or walking/ river studying. The main difference today is the weather as we have woken to glorious sunshine.
More updates later ...