Malham Day 2 12/10/22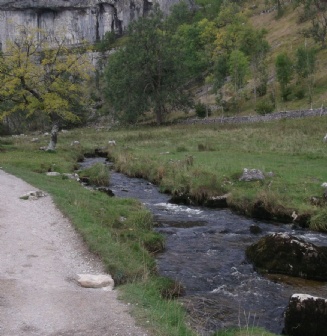 Malham 2022 Wednesday 12 October (evening update)
After a hearty breakfast comprising of pain au chocolate (an abundance of), cereal, toast and/or a full English , the group divided into two. Half took off to explore local waterfalls whilst the others were kitted out for caving.
The cavers explored 3 caving systems throughout the day which became increasingly challenging and increasingly wet. The bravest explorers ended the day by scaling a waterfall within the caving system assisted by the qualified staff and a rope system. Mr Broughton aka Tomb Raider, ably led by example. It has been truly amazing to see the children face their fears and overcome some challenges but it has been even more pleasing to witness our 5 C's being displayed as the children supported and encouraged each other.
The second half of the group completed a river study this afternoon. We are still to judge the best welly competition! Children measured the river velocity (among other things) . No child was swept down stream although we had several full wellies.
Lots of smiles but definitely some tired legs after today.
Quotes of the day:
'Where's Mrs Lambe?' ( not been with the caving group all day)
'So money really does grow on trees' - one child's observation on seeing the money tree which has pennies pushed into it by visitors.
Slip up of the day ( oooh er)
Not wearing anything beneath one's waterproof trousers
Tonight we are looking forward to geo caching, making fossils and learning all about how the limestone is eroded.