PGL Day One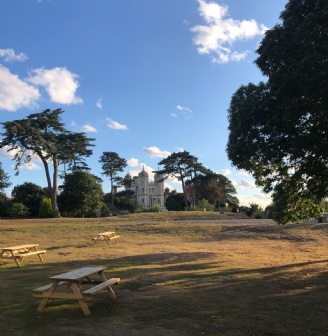 Safely arrived and settled!
After an evening in the fresh air.After a quick journey without a stop, due to huge queues for petrol at the services, we safely arrived at PGL around 3:15pm. The children quickly unloaded the coaches - quickest group ever apparently! After a quick tour of this impressive PGL site, the children played some icebreaker games and then went in for their dinner. All children ate well choosing from curry, rice and nan, chicken nuggets, chips, vegetable kievs and vegetables, a salad bar, fruit selection and doughnut.
After tea, everyone took part in 'Wacky Races' pretending to be chickens, making the longest chain of bodies, hulu hoop challenges as well as Mrs Capper getting an Oscar for best drama performance of the evening.
Everyone has gone to bed happy and exhausted, looking forward to tomorrow when they will abseil, complete the survivor challenge, overcome the challenge course and survive the sensory trail.