Week 1 A great start to the term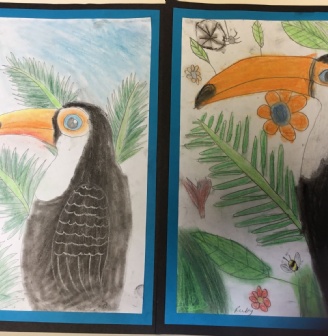 Rowling Class have made a great start to the new academic year, completing some fantastic rainforest descriptions and artwork based on The Toucan painting by Henri Rousseau.
The children have looked carefully at images of the rainforest aswell as watching video clips and cinemagraphs to inspire them. They have written descriptions including powerful adjectives, verbs, simile and personification. They have shown what amazing artists they are by recreating their own Toucan based artwork using chalk pastel.